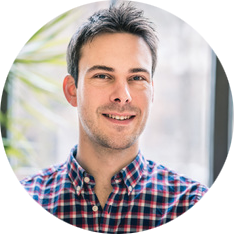 Quentin
Founder / Chief of Operations
What is your role within ZWD?
I am responsible for production. My role is to connect customers to the manufacturing plant. I make sure to reach the finish goods quality but also to respect the customers' expectations.
How did you discover the concept of zero waste?
I was initiated by my family. I grew up in the countryside, so I am very sensitive to nature and my impact on it. The concept of zero waste has always been an integral part of my life. And even more since I live in Brussels! The sickly use of plastic revolts me. I wondered a lot about my new consumption mode and the role I have to play. It is also from this "zero waste to the city" reflection that Zero Waste Dispenser was born.
One last zero waste tip?
I invite everyone to stop "consuming disposable". Single-use products have been ravaging the planet and the oceans for far too long. Cotton stems, plastic straws, disposable tableware, individual packaging, … Too many alternatives exist: bulk shopping, stainless steel straws, bamboo cup for coffee, … not to change these small everyday gestures.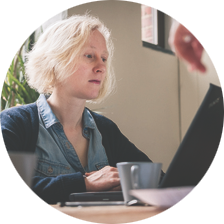 Donatienne
marketing Strategy
What is your role within ZWD?
I have several responsibilities within the team. I plan the needs of the company, I take care of the marketing strategy but also the customer relationship, mainly for the Dutch-speaking part of the market.
How did you discover the concept of zero waste?
Zero waste thinking has come into my life through cooking. I am a great gourmet and I love to cook. I also lead cooking workshops to help people discover sustainable food and attend regular classes to develop my practice and knowledge. Zero waste recipes have no secrets for me! I use the carrot and radish skulls for soup and I infuse my citrus peels to make my home-care products.
One last zero waste tip?
Use your leftovers! It stimulates creativity and more often than expected, the result is a pleasant surprise. Using stale bread to make croutons to embellish a soup or make a quiche with what's in the fridge are simple tips to avoid creating waste.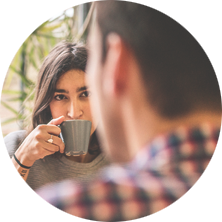 Nina
communication manager
What is your role within ZWD?
I am in charge of communication but that's not all. I produce communication material and I collaborate with external service providers. I am also in charge of customer relationship in order to deal directly with their questions and orders.
How did you discover the concept of zero waste?
It was in 2009 at the "Cabaret Vert", an eco festival in Charleville-Mézières. Reusable cups, dry toilets, recycling volunteers, … It was the first time I participated in an event that cared about our impact as festival-goers on the planet and committed to reducing it. Since then, I have extended my zero waste actions to everyday life. I am pleased to see that this festival, like many others today, has also continued to progress in this direction.
One last zero waste tip?
Giving a second life to your clothes is easier than you think! Create new shorts with over-stained trousers and use damaged stockings to clean up. There are often one or two steps before throwing them away, you just need to be creative.