What's Zero Waste Dispenser ?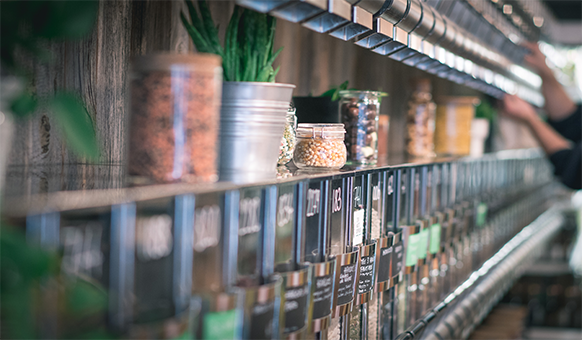 Zero Waste Dispenser is the first bulk food dispenser entirely made of stainless steel and glass, the sustainable solution for your zero waste shop!
Thanks to Zero Waste Dispenser, bulk sales become accessible and compliant with food regulations.
Why choose Zero Waste Dispenser?
See your zero waste commitments through
Staying globally consistent in your waste reduction approach, all the way to shop fitting, is
now possible! Say no to plastic and earn the trust of an increasingly demanding customer
base.
The stainless steel and glass's strength guarantees long-lasting use without any alteration,
an investment that is part of a logic of sustainability and waste reduction.
Inert materials for quality food
None of our bulk dispensers contain any plastic. Made entirely of stainless steel and glass,
there is no risk of food contamination whatsoever. Opting for Zero Waste Dispenser means
being pro-active about food regulations.